Please click on my ads. If you do, I can get my new amp sooner!


Get Sponsored
Interested in Javascripts for your website? Go here and sign up! It's awesome!


Netradio is cool!! Check it out!

LinkExchange Member

SmartClicks: Target Advertising For Free
Click HERE to vote for this page as a Starting Point Hot Site.
WE WON ANNOTHER AWARD! (YAY):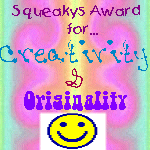 OK: I don't work on this site. i don't update it and i don't care about it. Yet i am still getting more and more people going to it. Please, visit the site i work on! http://members.xoom.com/guitarsite/ or go to jonz.dyn.ml.org to find out about my servers and free FAST web hosting.
---
Random Atheist Quote!
Jon got a WebForum!

Visit my Message Board:
Jon's Web Forum
---

Click here to get the weather for Saint John, New Brunswick!
I LOVE MP3 AUDIO! YOU WILL TOO!! Click here for AudioConsortium!
I bought my new 5.1 gig hard drive at this auction! I saved over !!!$200!!! Check it out!
News:
21/03/98
-February 17th- Stuff: Haven't done much work. I'm thinking of starting a guitar site.
-January 1st- Stuff: Happy New Year!
-January 1st- News: Added cool personal adds section.
-December 23rd- Stuff: Christmas right around the corner! Whee!
---
This page really works better NETSCAPE! Download Netscape 4.0 NOW!
WebForum that I don't have yet will be provided by:

Meet your Match! CLICK HERE to visit my personal adds section! (NEW!)

A Proud Member of the One & Only Associate Network

DON'T IGNORE THE FOLLOWING!!
The Net Atheist's official website!
A very good quote from www.atheists.org

"Your petitioners are Atheists, and they define their lifestyle as follows. An Atheist loves himself and his fellow man instead of a god. An Atheist accepts that heaven is something for which we should work now -- here on earth -- for all men together to enjoy. An Atheist accepts that he can get no help through prayer, but that he must find himself the inner conviction and strength to meet life, to grapple with it, to subdue it and to enjoy it. An Atheist accepts that only in a knowledge of himself and a knowledge of his fellow man can he find the understanding that will help to a life of fulfillment."
Click here for a spammy poem, ode to spam, by Adam Kierstead And if you like something more musical:
---
---
This page, and many of the ones that follow, have been designed to be viewed using Netscape 3.0 or higher. Some elements of the pages may not appear properly if viewed with a different browser. (Internet Explorer, for example!)